Since 2017, NGO GRET has been supporting the Senegalese Directorate of Water Resources Management and Planning (DGPRE) and municipal stakeholders to use integrated water resources management (IWRM) to deal with climate change in the Niayes area.
Serious threats to water resources, with serious social consequences
The Niayes area is located in the coastal zone between Dakar and Saint-Louis in Senegal. Characterised by water resources made up solely of groundwater, it is the country's main area for horticultural production and an important source of water supply for the capital. Extractive industries also invested in this region to mine phosphate and, more recently, zirconia and other heavy ores.
Overexploitation of the different aquifers for these diverse uses simultaneously generates salinisation of the deep aquifer (intrusion of seawater) and a decrease in groundwater levels (estimated to be almost 45 cm per year for the deep aquifer). In addition, anthropogenic activities pollute the shallow aquifer and lead to a decrease in soil fertility. Lastly, expected temperature increases generated by climate change in the coming decades and demographic growth will accentuate theses phenomena, which generate social tensions and risks in terms of health and food.
These worrying prospects for the integrity and availability of water resources mobilised the DGPRE at the Senegalese Ministry of Water and Sanitation, which is today actively working on the implementation of integrated water resources management (IWRM) in the Niayes area.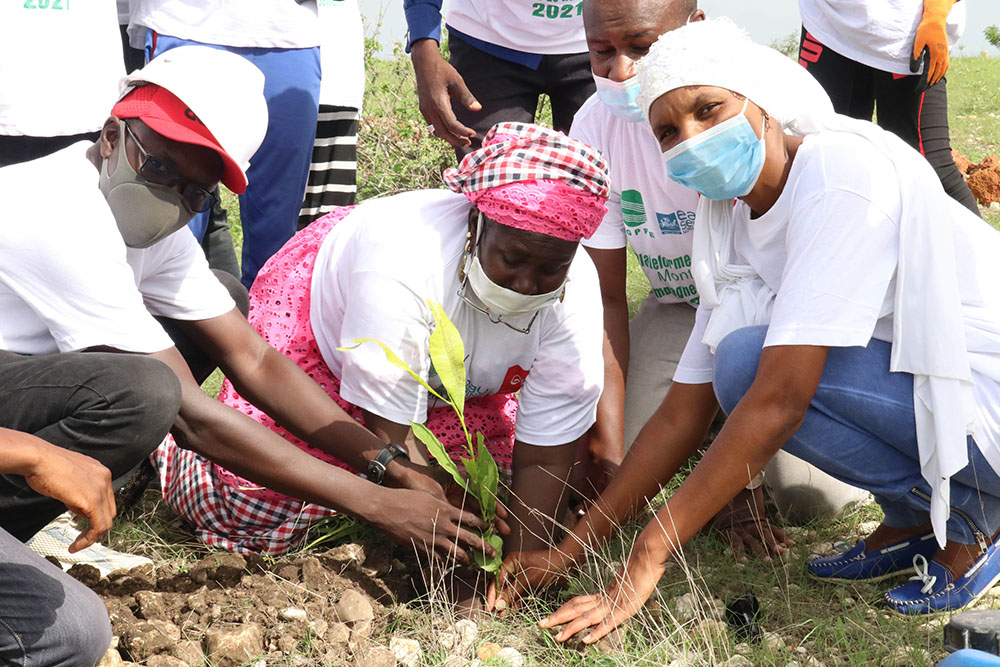 The process is underway and receiving support from GRET
The action-research project led by GRET is experimental. In an upward dynamic, it aims to favour the emergence of operational IWRM at local level. The objective of this experimentation is to guide public policies to identify residents' associations and organisations, in order to co-construct solutions and procedures for actions that are suited to the context, effective and inclusive, in a context where shared governance of the resource between populations, and local and national institutions is being strengthened.
In the five communes, the project contributed to the structuring of Local water platforms (LWPs), forums for shared governance bringing together stakeholders in the territory who are interested in the approach (farmers, livestock farmers, drinking water users' associations, private operators, State technical services, territorial authorities, NGOs, researchers, the media, etc.), whose objective is to contribute to long-term, fair and effective management of water resources in their territory. As well as putting governance procedures in place, each platform identified issues related to water resources and, based on these, designed a Local IWRM plan (LIWRMP), an instrument for territorial planning with details of actions to be conducted in order to improve water resources management and related uses.
Local responses to the challenges of climate change
Largely discussed during the debates organised, climate change and its multiple impacts on water resources was taken into account in the design of the Local IWRM plans. To respond to these issues, various strategies were developed.
The Local water platforms implemented technical solutions making it possible to focus simultaneously on mitigation of and adaptation to climate change, in particular:
by valorising agroecological practices: familiar with the principles of agroecology, some LWP stakeholders began changing practises, using natural fertilisers and mobilising water-efficient management techniques;
by developing systems to protect soils and plant cover: stone barriers were put in place and reforestation campaigns were conducted by the LWPs with a view to minimising run-off, favouring infiltration of rainwater, restoring soils and ecosystems, and sequestering carbon.
Alongside these technical responses, political measures were also discussed. In a context where socio-economic power relations prevail, the Local water platforms worked on a method for sharing water resources, raising questions around fairness and sustainability. By thinking in terms of availability of resources – instead of in terms of needs –, the LWPs pointed to the finite nature of water resources and the political challenge of sharing of these resources.