At the start of March, one hundred and fifty composters and waste bins were distributed to more than 200 households in the communes of Nkayi and Owando in the Republic of Congo. This operation is part of a life-size test launched by GRET and should be extended to all households in the two communes.
Since 2021, GRET is participating in the Resilient cities programme supported by the European Union and has been supporting local stakeholders in the communes of Nkayi and Owando  by strengthening inclusive local governance taking gender into account in the implementation of sustainable sanitation services for waste and wastewater.
A major problem in urban centres
Waste management in developing countries is often confronted with the tricky problem of sustainable funding, making long-term, effective cohesion between the various aspects of the collection and treatment service difficult.
To minimise pressure on these fragile services, the revision in 2021 of the waste management master plan in Nkayi and Owando focused on prevention and reduction of waste at source. Given the substantial quantities of organic waste in households' bins on the one hand and the spread of urban market gardening dynamics on the other, implementation of individual waste sorting and composting in households was proposed. The objective is to set up a win-win service for all stakeholders, including for the planet!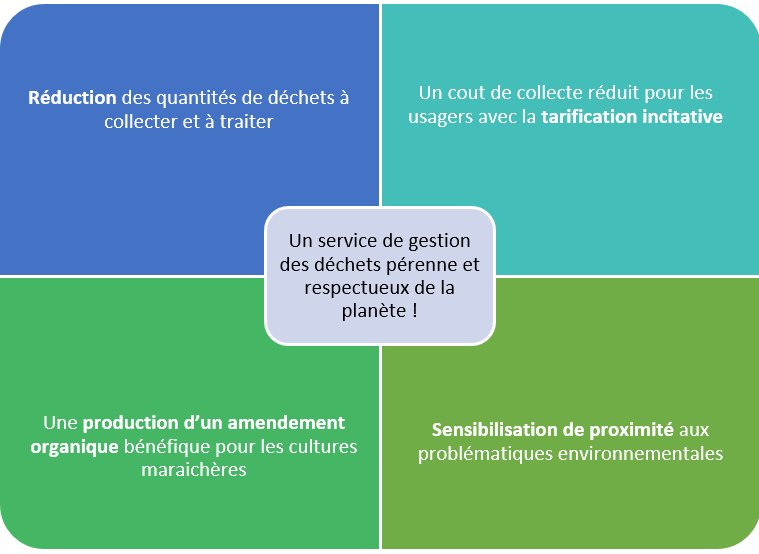 Reducing and sorting waste to take pressure off collection services
At the start of March, 150 composters with various capacities were distributed to 228 households in the two communes to begin this test phase. The organic waste is sorted by households and placed in their composter, while other waste such as plastic or glass is placed in household bins. Delivered in Nkayi by NGO Renaduc and in Owando by the TOVE young people's initiative, the pre-collection service passes once a week to collect waste and check that sorting recommendations are adhered to. The impact on the environment is therefore reduced, and the initiative also benefits the collection service that, with less waste to collect,  becomes more efficient.
In parallel, facilitators from GRET and its two partners, AFDB and ACP, raise awareness among households in this process aiming to change deep-rooted practices (disposal of waste in plots, sweeping, disposal and landfill or burning). GRET's facilitators and the pre-collection officers conduct monitoring and evaluation of the system indicators, such as respect of sorting practices, pre-collection frequency or the rate of payment collection, prior to upscaling when the service is launched in the second quarter of 2023.