On Île Sainte-Marie island in Madagascar, GRET's teams are supporting a residents' association called the Consultation and Support Platform for Sustainable Development on Île Sainte-Marie (PCADDISM) to protect and restore the forest, which is particularly rich in biodiversity. Citizen patrols to fight against the clearing and stealing of quality wood in Kalalao forest. We talk to three of the people guarding this ecosystem.
"I can't tell you where or when we choose to patrol, that would make it too easy for offenders!" jokes Franckline, one of the 21 patrollers from the village of Maromandia. "Several of us patrol about twice a month. We always patrol together, because sometimes things can be tricky when we come across ill-intentioned people". Franckline works both as a volunteer patroller and in a nursery growing indigenous plants, two activities geared towards protecting forests. "I was already selling indigenous plants, nut now the Tsara Kobaby project's reforestation programme is providing us with some support for the production of forest plants intended to restore Kalalao forest. I am proud to be participating in reforestation with local plants, I know that the forest is primordial for pure air and water. That's why I immediately got involved when I heard about the patrols, because there is a parallel with my work."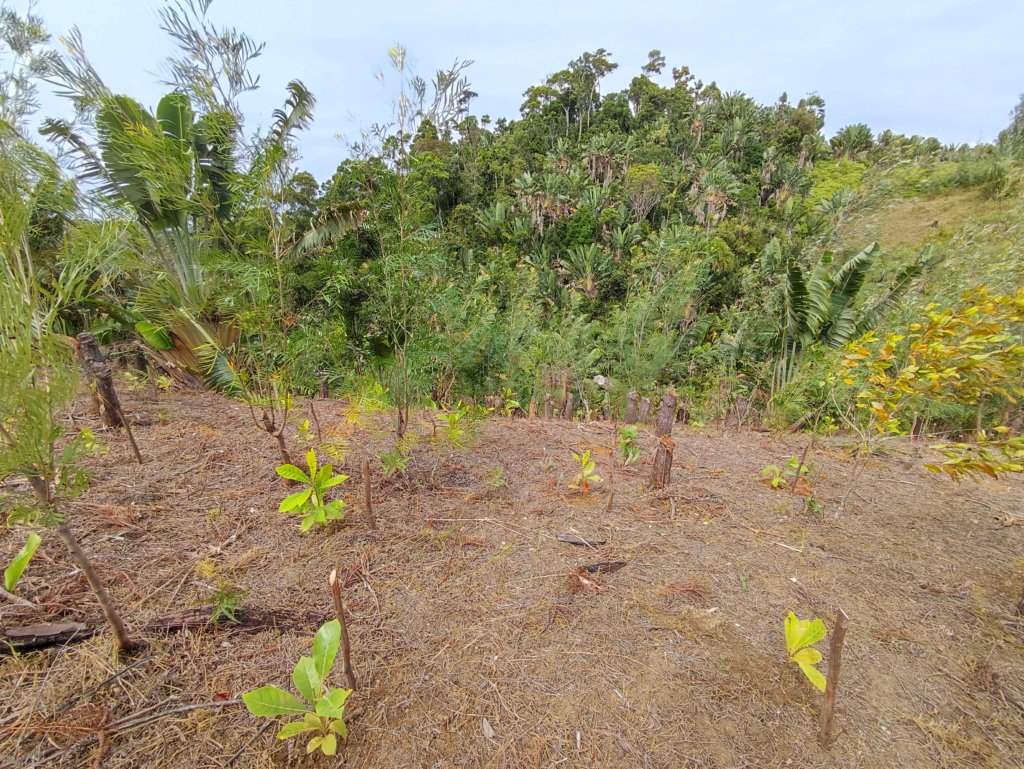 Involving the population in forest conservation …
Other villagers, who depend on the forests to survive, also decided to participate in these forest patrols. This is the case for Franco and Firmin. In exchange for these patrols, GRET and PCADDISM supported them to develop an income-generating activity of their choice. Franco is producing cloves and Firmin is cultivating vanilla and keeping ducks. "When we meet someone who is clearing in the forest, we explain why it's a problem and fill out a patrol form that is given to GRET. The NGO then sends it to the forest cantonment officer, who will take note of the infringement and decide on possible penalties. Sometimes there is insufficient proof but often, the simple fact of being summoned is a discouragement to reoffend", says Franco. GRET and PCADDISM also organise awareness-raising sessions in villages to explain the importance of conserving ecosystems to populations. They also work with the Regional Directorate of the Environment and Sustainable Development (DREDD) and the Malagasy Ministry of the Environment: "Dialogue with the Malagasy authorities is essential to ensure institutional anchorage of actions to protect the forest. Our actions are in line with the national policy to make Madagascar a "green island" through reforestation of 750,000 Ha per year", says Jean de Dieu, Chairperson of PCADDISM.
… and in management of a future marine and terrestrial protected area
All these activities are conducted as part of the Tsara Kobaby project, led by GRET and PCADDISM since 2019. In order to curb the process of deforestation, the project is supporting local stakeholders to carry out actions for ecological conservation and restoration of ecosystems on Sainte-Marie (forests, reefs and mangroves). In the medium term, there is a plan to create a marine and terrestrial protected area, which the population voted for in 2018. The project intends to study best procedures for governance and management of this area, where the population – via PCADDISM – will be at the front line of actions to protect biodiversity on Île Sainte-Marie.
This project is supported by Agence française de développement and the Maisons du Monde Foundation. The content of this article is the sole responsibility of GRET and can in no way be considered as reflecting the point of view of its financial partners.